Bitcoin futures show returning optimism, but uncertainty remains the dominant theme
A volatile week for BTC spot price is reflected in futures data, as the market flips cautiously bullish.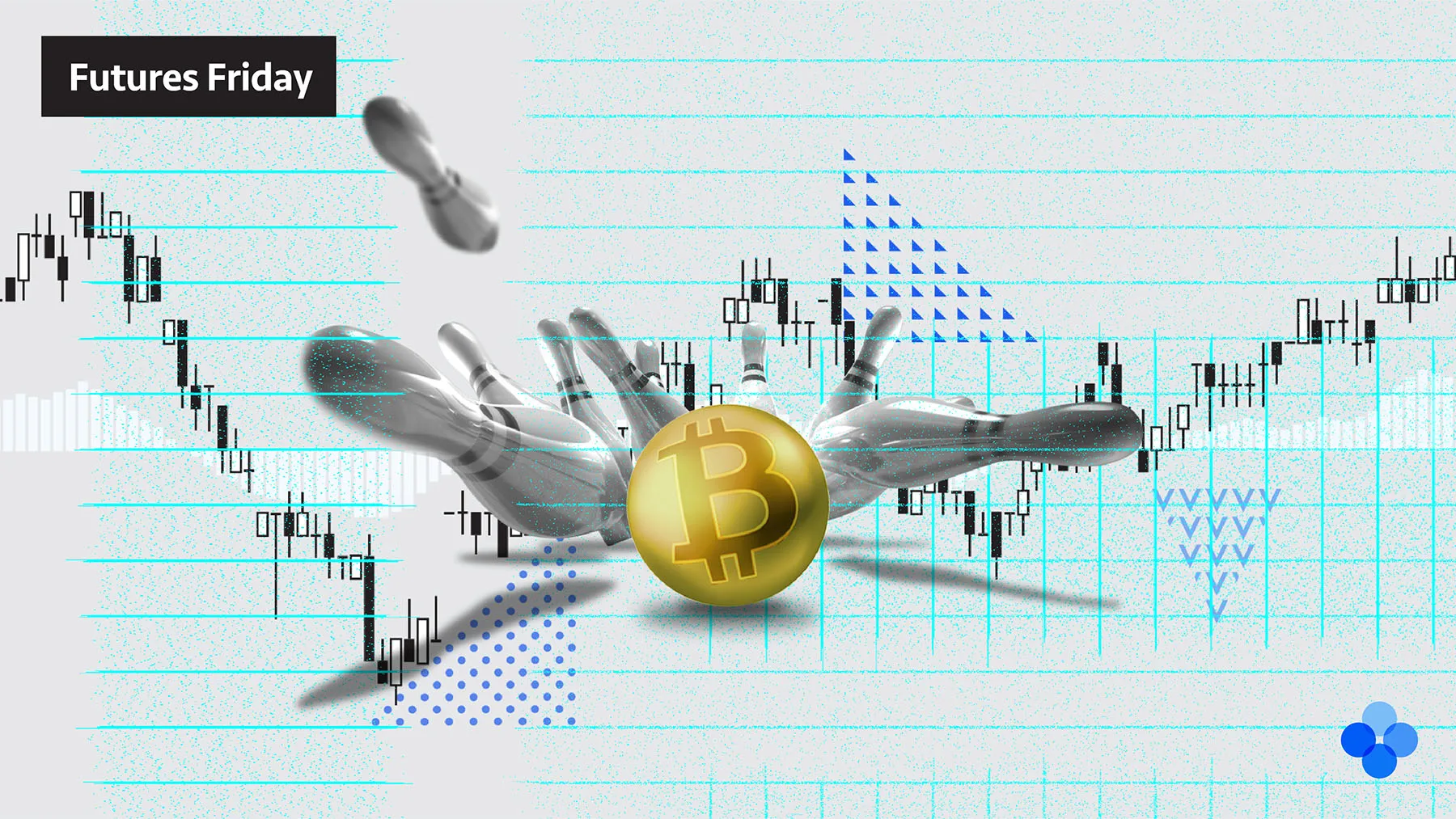 In the last edition of Futures Friday, market data indicated that bulls were looking for lower entries. Indeed, the speed with which traders bought up this week's dip demonstrates that many still consider sub-$30,000 BTC prices to be good buying opportunities.    
Yet, this week's OKX futures data suggests uncertainty continues to loom over the market. The week began with most metrics reflecting bearishness, leading into BTC's price decline to below $30,000 on July 20. However, following the sudden mid-week reversal, the same indicators have turned slightly more bullish.
The current quarterly contract BTCUSD0924, which expires at the end of September, is trading at $32,621, with a premium over spot of around $168. Last week, the premium was just $90.  Meanwhile, BTCUSD1231, which expires in December, is trading at $33,138, with a premium of $685 — versus last week's $530. 
While premiums remain relatively low, their increase over last week's suggests the cautious return of market optimism.
The BTC spot price has had a volatile week. From last Friday's price of $32,280, the leading digital asset dropped briefly below the $30,000 level that has served as support during recent weeks. However, it bounced hard on Wednesday, rising from lows around $29,300 to almost $33,000 in a single day. Despite the reversal, there remains little difference between today's BTC price of around $32,450 and that of last Friday. 
OKX trading data readings
Visit OKX's trading data page to explore more indicators. The charts below have orange circles marking their positions in the previous week for comparison.
BTC long/short ratio shows buyers returning following price dip
The long/short ratio has declined to 1.17 since last Friday's peak of 1.38. At its July 18 weekly high, the ratio touched 1.47. Other than a couple of minor bounces, the ratio declined to a seven-day low of 1.09 on July 20, coinciding with BTC price closing below the $30,000 support level.
Following Wednesday's price recovery, the long/short ratio began trending upward. Peaking at 1.35 on July 22, it has since declined. However, the metric's overall sideways trend continues to suggest market uncertainty.
The long/short ratio compares the total number of users opening long positions versus those opening short positions. The ratio is compiled from all futures and perpetual swaps, and the long/short side of a user is determined by their net position in BTC.
In the derivatives market, whenever a long position is opened, it is balanced by a short position. The total number of long positions must be equal to the total number of short positions. When the ratio is low, it indicates that more people are holding shorts.
BTC basis shows slow return of mid-term optimism
The quarterly contract premium, otherwise known as the BTC basis, has seen significant volatility this week. From last Friday's high of $216, it dipped negative on July 19, reaching a low of -$185.75 on July 20.
Like other metrics, the basis quickly recovered from July 21, peaking today at $174.5. Although it remains below last Friday's high of $216, the basis has not fallen below $64 since the BTC price recovery. The indicator suggests mid-term market sentiment is starting to improve but the volatility over the last week indicates that this is subject to change at the first sign of renewed bearishness.
This indicator shows the quarterly futures price, spot index price and also the basis difference. The basis of a particular time equals the quarterly futures price minus the spot index price.
The price of futures reflects the traders' expectations of the price of Bitcoin. When the basis is positive, it indicates that the market is bullish. When the basis is negative, it indicates that the market is bearish.
The basis of quarterly futures can better indicate the long-term market trend. When the basis is high (either positive or negative), it means there's more room for arbitrage.
Open interest shows BTC still cheap below $30,000
Open interest has been in a slight upward trend since last Friday. It currently stands at $1.38 billion — an increase of 6.15% over the last week. OI hit a weekly high of $1.408 billion on July 20, suggesting that traders still feel that BTC is undervalued at prices below $30,000.
Since this weekly high, OI declined to $1.35 billion on July 21. It has since resumed its slight upward trend.
Open interest is the total number of outstanding futures/swaps that have not been closed on a given day.
Trading volume is the total trading volume of futures and perpetual swaps over a specific period of time.
If there are 2,000 long contracts and 2,000 short contracts opened, the open interest will be 2,000. If the trading volume surges and the open interest decreases in a short period of time, it may indicate that a lot of positions are closed, or were forced to liquidate. If both the trading volume and open interest increase, it indicates that a lot of positions have opened.
BTC margin lending ratio suggests sub-$30,000 BTC remains an attractive entry
The BTC margin lending ratio continues to show the beginnings of returning retail optimism. From its weekly low of 1.93 on July 19, the ratio trended upward, reaching a high of 2.66 on July 20. The increase, coinciding with the decline below $30,000, suggests bulls stepped up to "buy the dip."
Although the margin lending ratio has since declined to 2.26, it remains well above the previous week's level.
The margin lending ratio is spot market trading data showing the ratio between users borrowing USDT versus borrowing BTC in USDT value over a given period of time. 
This ratio also helps traders to look into market sentiment. Generally, traders borrowing USDT aim to buy BTC, and those borrowing BTC aim to short it.
When the margin lending ratio is high, it indicates that the market is bullish. When it is low, it indicates that the market is bearish. Extreme values of this ratio have historically indicated trend reversals.
---
OKX Insights presents market analyses, in-depth features and curated news from crypto professionals.