Bitcoin futures data reflects long-term bullishness despite crash
Despite this week's BTC crash, retail traders appear hopeful, and long-term sentiment remains bullish.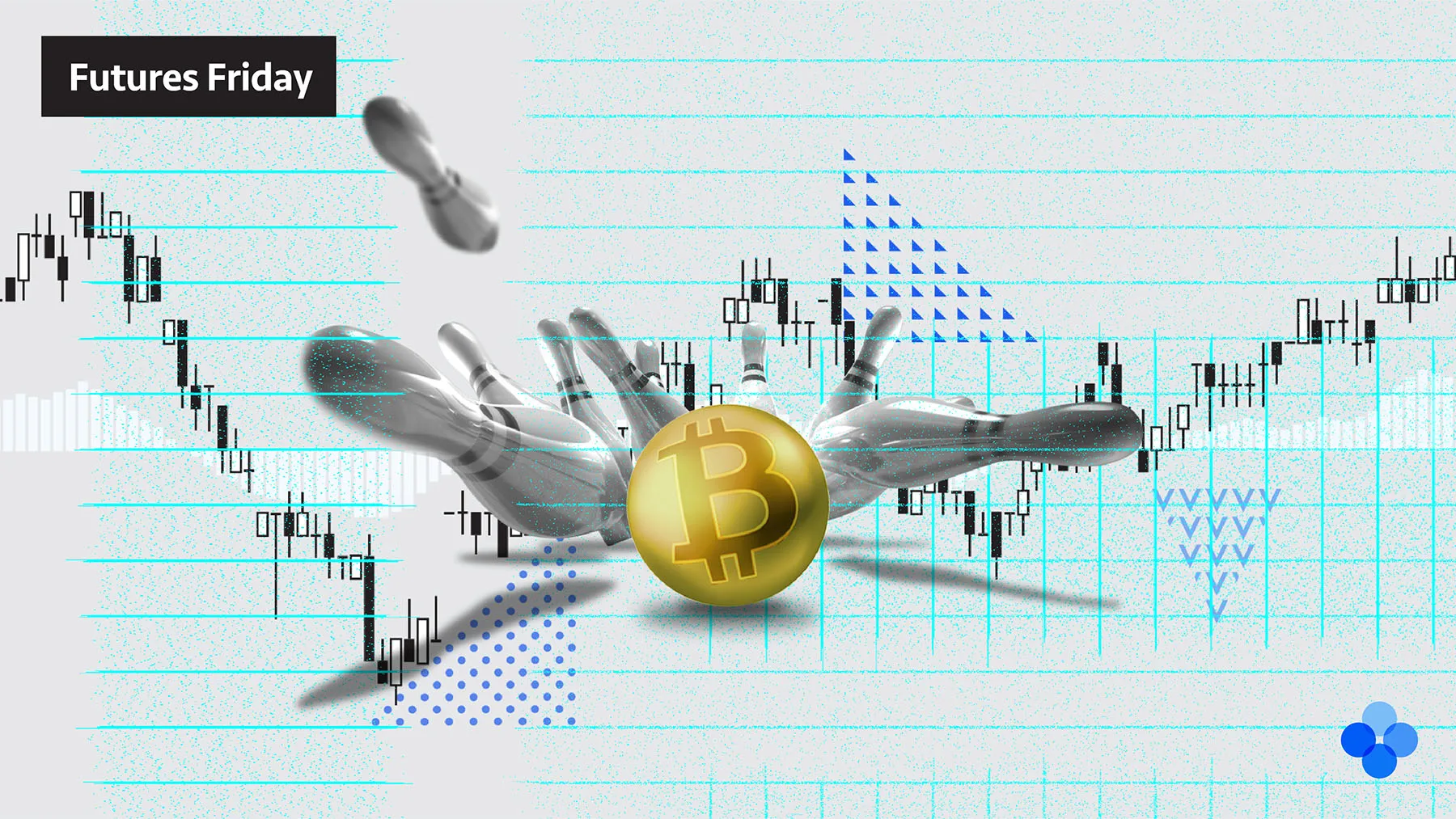 In last week's edition of Futures Friday, we discussed how retail traders were warming up ahead of BTC's climb above 50,000 USDT. After that, the market leader went on to touch highs around 53,000 USDT before facing a flash crash that brought it down around 20% in a single day.
On Sept. 7, BTC dropped sharply to trade as low as 42,620 USDT before stabilizing around 46,000 USDT levels, which it has since managed to maintain, per the OKX BTC/USDT price at the time of writing.
Looking at Bitcoin futures contracts, the contract BTCUSD0924, which expires at the end of the month, is trading at $46,200, only $40 higher than the index. This premium stood at over $280 last Friday.
However, the BTCUSD1231 contract, which expires in December, is trading at $47,365 with a premium of over $1,100 — around $600 lower than last week's $1,700.
It should be noted that the premium for the quarterly contract has also seen a significant drop since the contract's expiry is in two weeks. In contrast, the premium for the contract expiring in December paints a more optimistic picture with a relatively modest decline despite the latest price drop.
OKX trading data readings
Below we take a look at several indicators to better understand market sentiment. You can visit OKX's trading data page to explore more indicators.
BTC long/short ratio shows retail remains hopeful
While most of August saw retail sentiment dropping to local lows, September saw an uptick that has managed to withstand the recent price drop.
Looking at the long/short ratio over a relatively longer period, we see that it peaked in April and May at values between 1.75 and 1.91. Since then, BTC has not really recovered, both in terms of price and bullish sentiment. However, the ratio touched 1.25 on Sept. 1 and managed to recover fairly quickly following this week's drop.
Finally, looking at the historic values, we can also observe that the ratio is doing better this month compared to most of August, even though BTC was trading in the same range then as it is now. All of this shows that retail remains hopeful about BTC's long-term prospects.
The long/short ratio compares the total number of users opening long positions versus those opening short positions. The ratio is compiled from all futures and perpetual swaps, and the long/short side of a user is determined by their net position in BTC.
In the derivatives market, whenever a long position is opened, it is balanced by a short position. The total number of long positions must be equal to the total number of short positions. When the ratio is low, it indicates that more people are holding shorts.
BTC basis reflects near-term uncertainty but long-term bullishness
The basis, or premium, on the BTC contract expiring in September is almost nonexistent — at $40 — and has dropped below zero several times in the week. While the premium narrowing before expiry is not uncommon, the near-term uncertainty is clearly evident in this premium.
That being said, the basis for contracts expiring in December is healthy ($1,100+) especially given the recent drop, and we can see that the market remains optimistic for the coming months.
The BTC basis indicator shows the quarterly futures price, spot index price and also the basis difference. The basis of a particular time equals the quarterly futures price minus the spot index price.
The price of futures reflects the traders' expectations of the price of Bitcoin. When the basis is positive, it indicates that the market is bullish. When the basis is negative, it indicates that the market is bearish.
The basis of quarterly futures can better indicate the long-term market trend. When the basis is high (either positive or negative), it means there's more room for arbitrage.
Open interest remains on a healthy trajectory
The BTC futures open interest saw a small drop last week, but when looking at the bigger picture, we see that it has remained on a healthy trajectory since the May crash. In fact, it has seen an uptick since August and continues to show signs of activity in September.
A healthy OI and volumes reflect market activity and are generally a positive sign. What is interesting, however, is that right before BTC dropped, the OI was attempting to test the $2 billion mark.
Right before the May crash, the OI stood at just over $2.1 billion, and it would appear that this is a key level to watch. At the time of writing the OI has dropped to $1.623 billion.
Open interest, or OI, is the value of the total number of outstanding futures/swaps that have not been closed on a given day.
Trading volume is the total trading volume of futures and perpetual swaps over a specific period of time.
If there are 2,000 long contracts and 2,000 short contracts opened, the open interest will be 2,000 multiplied by the value of each underlying contract. If the trading volume surges and the open interest decreases in a short period of time, it may indicate that a lot of positions are closed, or were forced to liquidate. If both the trading volume and open interest increase, it indicates that a lot of positions have opened.
---
OKX Insights presents market analyses, in-depth features and curated news from crypto professionals.Follow OKX Insights on Twitter and Telegram.