Bitcoin back on track for highest ever monthly close despite Thanksgiving pullback
Market Watch Weekly is a review of crypto markets and developments each week.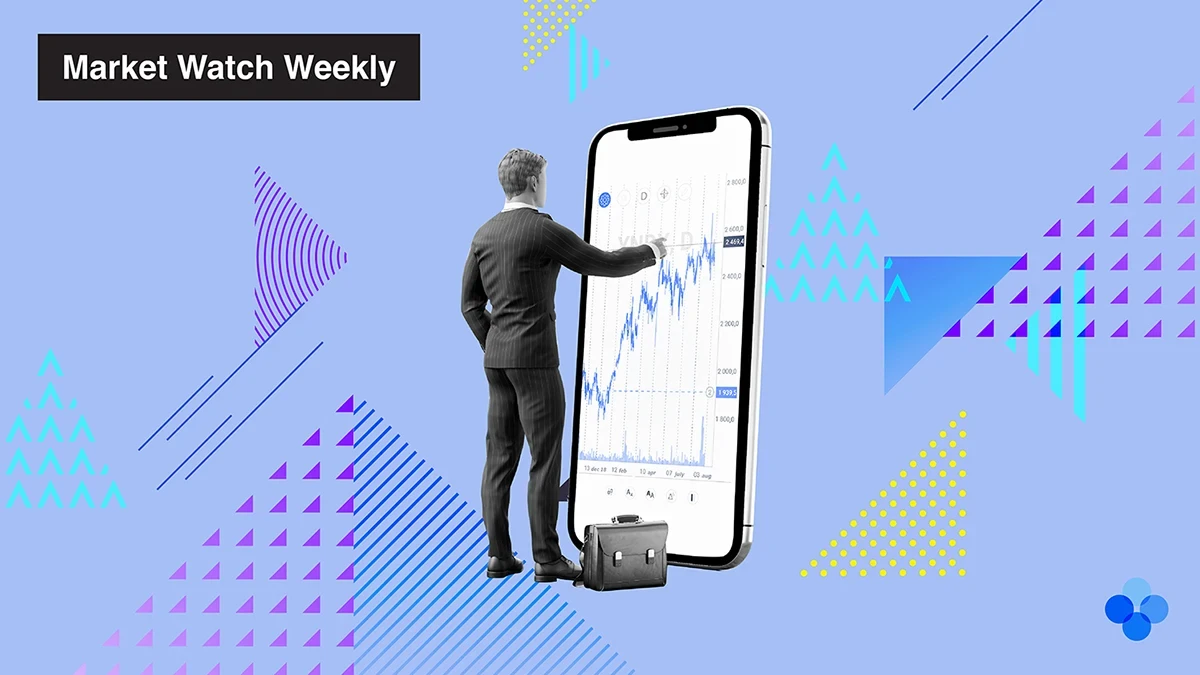 Bitcoin (BTC) price rebounded to around $18,000 over the weekend and is trading in this range on the last day of November. The bounce was relatively quick given the sharp retreat of more than $3,000 during the extremely volatile Thanksgiving, as per OKX BTC Index price. 
As it seems, Bitcoin is likely to reap its highest-ever monthly close tomorrow, surpassing its December 2017 high. There is also a good chance that Bitcoin will have its best monthly return since May of last year — at more than 34% — if it can close above $18,600.
On the other hand, Bitcoin's annual return is now approaching 160%, leading all asset classes, while the total cryptocurrency market capitalization currently stands around $550 billion.
With the United States presidential election largely settled and major advances announced about COVID-19 vaccines, risk assets performed very well in November. The S&P 500 Index is up 11.27% for the month, marketing its second-best month ever. The Nasdaq Composite Index is also currently up 11.86% for the month.
Many major altcoins significantly outperformed Bitcoin in November. Ripple's XRP and Stellar's lumen (XLM) both posted significant monthly gains of more than 160%, while Cardano's Ada (ADA) came in third, with an 83% surge. Ether (ETH) and Litecoin (LTC) also outperformed Bitcoin by 16% and 8%, respectively. In addition, the threshold of ETH deposits was met for Ethereum 2.0's proof-of-stake chain to launch on Dec. 1.
On the other hand, "older" cryptocurrencies, including EOS and TRON (TRX), were not favored by market participants for another month, both losing more than 20% against Bitcoin. However, Bitcoin Cash (BCH) and Bitcoin SV (BSV) were the worst performers in November among major altcoins. 
In the DeFi sector, after a dark October, all tokens on the chart began a rapid rebound around Nov. 5. SushiSwap (SUSHI) benefited from Uniswap's (UNI) pause of liquidity mining, up 145% in November, while Aave and yearn.finance (YFI) were the best performers, with more than 150% monthly returns. Yearn.finance, one of the most innovative DeFi protocols, finished its first acquisition of a smaller yield aggregator project, Pickle Finance.
Underperformers in DeFi were also older names such as Compound (COMP) and Chainlink (LINK), neither of which had monthly returns above 30%. But overall, the DeFi sector has come out of its October correction and sprung back to life in November. The total value locked in DeFi surged from $11 billion to $14 billion over this month, as per data from DeFi Pulse. 
Looking ahead this week
While the CFTC did not update its Commitments of Traders report this week due to holidays, more and more institutional investors are paying attention to Bitcoin. Most recently, it was reported that the Guggenheim Fund is looking to invest nearly $500 million in BTC via the Grayscale Bitcoin Trust (GBTC). 
During the weekend, we saw a rapid price rally in Bitcoin, as strong "buy the dip" sentiment spread in the market. Continuing on this track, the price will likely retest the previous pressure level of $18,900 soon, as the mid-term bullish trend in Bitcoin remains intact.
A brief look at Bitcoin's historical performance shows that the leading digital currency has only reaped an average monthly gain in December of 3.26% since 2013, while the medium value is negative.
In terms of events, investors are closely following plans for promising COVID-19 vaccine rollouts, which will likely fuel further surges in risk asset prices, while adding pressure on the price of gold.
Not an OKX trader? Learn how to start trading!
---
OKX Insights presents market analyses, in-depth features, original research & curated news from crypto professionals.