Beeple NFT sale shocks, CFTC investigates Binance
While one digital art auction has pushed NFTs deeper into the mainstream consciousness, regulators in the U.S. are reportedly taking a closer look at Binance — Crypto News of the Week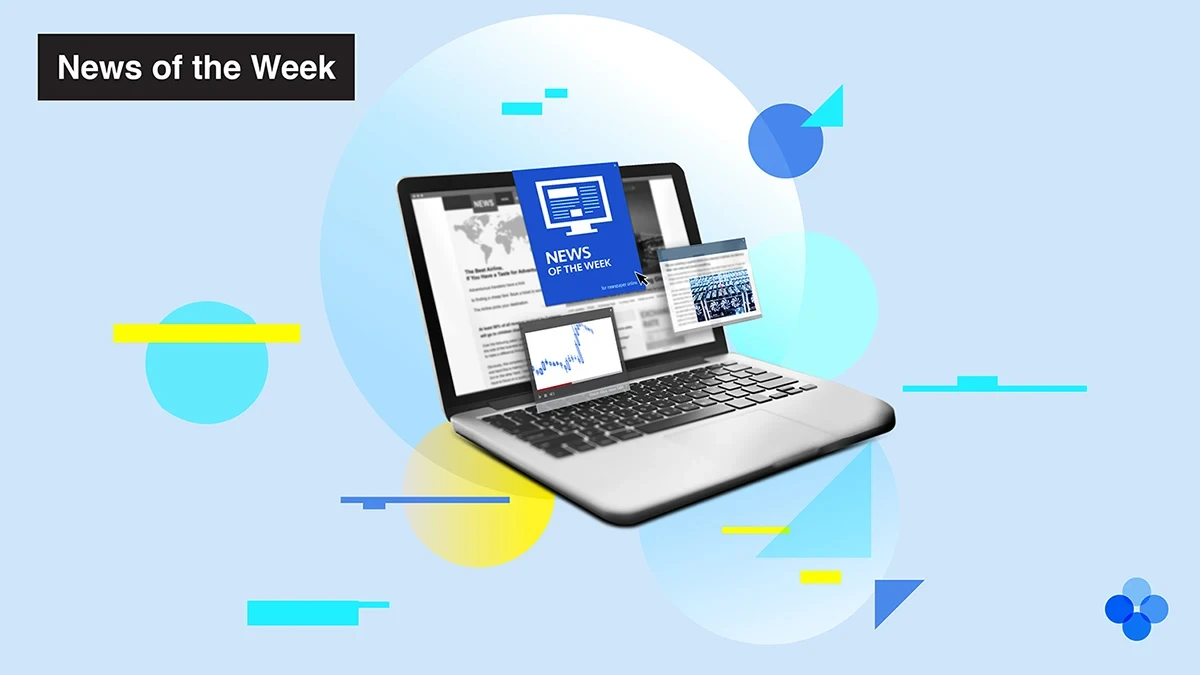 As always, it's been an eventful week in the blockchain and cryptocurrency industry. Cryptocurrency exchange Binance is reportedly being investigated by the United States Commodity Futures Trading Commission for potentially allowing U.S. residents onto its platform. Meanwhile, a Beeple digital art auction has pushed NFTs into the stratosphere of mainstream awareness.
Here's everything you need to know about these stories, and more, in this week's edition of OKX Insights' News of the Week.
Binance reportedly under investigation by CFTC
The United States Commodity Futures Trading Commission is reportedly investigating cryptocurrency exchange Binance for potentially allowing American investors on the platform, according to a report from Bloomberg published on Friday.
Key takeaways
The timing of the apparent investigation is interesting, as it comes only one day after the cryptocurrency exchange announced the hire of Max Baucus, a former U.S. senator and former ambassador to China, who is meant to help solve regulatory hurdles in the United States.
The CFTC has a history of investigating cryptocurrency exchanges. The regulatory authority commenced an investigation into BitMEX over similar concerns — which ultimately led to an official indictment in 2020.
WisdomTree throws new hat in Bitcoin ETF ring
WisdomTree has put forth its application for a Bitcoin exchange-traded fund to the United States Securities and Exchange Commission.
As per an S-1 filed on Friday, the New York-based ETF and exchange-traded product sponsor and asset manager intends to list shares under the ticker BTCW on the Cboe BYX Exchange.
Key takeaways
WisdomTree is not alone in seeking permission to list a Bitcoin ETF in the United States. Investment management company VanEck is expecting a decision from the SEC in the not-so-distant future.
Many are hopeful that the U.S. will soon have its first Bitcoin ETF after multiple Canada-based products gained approval in North America's northernmost country.
Beeple 5,000-day collection sells for over $69 million
Beeple's 5,000-day digital art collection sold for more than $69 million, including a $9 million premium — making it one of the highest art auctions in history. The sale was hosted by famed British auction house Christie's and received 353 bids.
The collection includes a series of artistic works created by Beeple every day for 14 years.
Key takeaways
Nonfungible tokens have exploded into the mainstream in recent weeks. The high-profile and expensive sale of Beeple's 5,000-day collection marks a milestone in both the blockchain and art worlds.
PayPal acquires crypto startup Curv
PayPal announced the acquisition of security-focused startup Curv in a press release on Monday, noting that the acquisition of the cryptography company should be completed in the first half of this year.
Curv will join PayPal's newly formed blockchain and cryptocurrency-focused business unit.
Key takeaways
PayPal's acquisition of Curv illustrates the payment giant's sincere interest in becoming a major player in the digital currency space, lest blockchain and cryptocurrency solutions eat into its future market share.
MicroStrategy buys another $15 million in BTC
MicroStrategy once again purchased BTC. This time, the business intelligence company spent $15 million on 262 coins, per a disclosure made on Friday, bringing its total up to roughly 91,326 coins. The firm's average buy-in price for BTC is around $24,214 per coin.
Key takeaways
MicroStrategy remains the non-crypto company that is the most overtly bullish on BTC. However, the firm's share price has plummeted since late January.
---
OKX Insights presents market analyses, in-depth features, original research & curated news from crypto professionals.